A clean office says a lot about your company. It's one of the first things clients will notice. And your employees will also appreciate working in a clean space. These days, regular disinfecting is also critical to employee health.
Dependable Office Cleaning
All Seasons Cleaning offers reliable office cleaning services to local businesses. We have trained technicians that are equipped to keep your offices, reception area, common spaces and restrooms sparkling clean and sanitized.
Clean/sanitize restrooms

Clean/sanitize kitchen
Clean/sanitize breakrooms
Sanitize high touch surfaces like door knobs, door frames, bathroom surfaces, etc.
Dust offices and conference rooms
Take the trash out
Vacuum and mop floors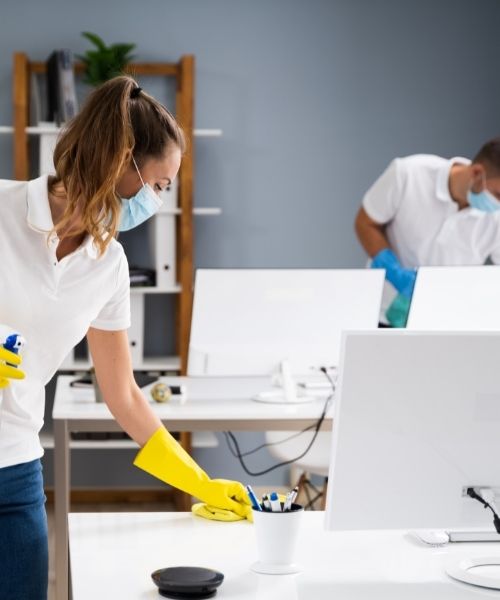 Book The Cleaning
You Need Now